Test ***Your*** Past Life IQ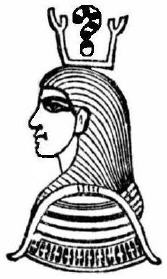 The Past is Still Present
Whether you know it or not, your past lives effect you every day in ways both great and small:

* from the wealth of health that you now enjoy
...(or if and how much you now suffer)
* to how much money and abundance you have
...(or the debt you owe or the lack you are in)
* to the relationships that bring you great joy
...(or unbelievable pain and enormous sorrow).
Test your knowledge of how past lives effect your life today. The karma you save may just be your own. Good Luck!
Instructions: Choose the best answer for each one of the questions by clicking on the RADIO button beside each choice. You will receive an email with your score if you enter an email address.

If you cannot wait for the email, click on the eye-con by your choice to see if you were right! A pyramid will appear beside the correct answer. May the Lords of Karma be with you!

Source: This quiz is brought to you by www.healpastlives.com.

To send us your feed back on this test, click here!

Thanks for taking this test! May your karma unfold harmoniously!

Our Business Address is:

PAST FORWARD
532 Old Marlton Pike,
c/o Fun Life #248,
Marlton, NJ 08053 USA
(856) 988-9716
ellen@healpastlives.com

Thank You for Your Interest!

Copyright © 2000-2023, Ellen A Mogensen, Past & Now Forward Holistic Counseling,
Past Forward(TM) & Now Forward(TM) are trademarks of the Fun Life Company LLC.
All rights reserved.